Meeting Every 3rd Tuesday
May 15, 2018

Speaker: Lisa Barefield, Vitu (MVSC)      Learn more about Lisa
Training & Development Specialist      
Topic: CALIFORNIA AB 516 TEMP TAG
Lisa will review the most frequently asked questions and help you to be prepare for the AB 516 rollout on January 1, 2019. AB 516 will affect all Franchise and non-Franchise dealerships as well as Wholesalers so join us in May and get educated.
---
Location: LOGAN'S ROADHOUSE
9105 West Stockton Blvd
Elk Grove, CA
Social: 11:15 AM
Lunch/Program: 11:30 AM
Cost: $35 Member & $45 Non-Member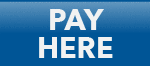 ---
SACRAMENTO BOARD OF DIRECTORS
---
PRESIDENT
Candy Miracle
Maita Subaru Mazda
VICE PRESIDENT
Lanette Guerra
California New Car Dealers Association
SECRETARY
Shanna Cepeda
DMVDesk/Vitu
TREASURER
Heather Fraser
Sanborn Chevrolet, Inc.